We are kicking off things with a gem from the 2017 Karmakol International Festival when Sudanese rappers DM, Tumax & Black Scorpion teamed up with UK producer Philly B to write and record a track that they would perform to the Karmakol audience on the festival's main stage.
Today we are delighted to be finally delivering this track to the world in the form of a digital release on Bandcamp and all major digital outlets along with a music video, entirely shot in Karmakol during the process of the workshop. The video is available on the Katamat Records YouTube channel.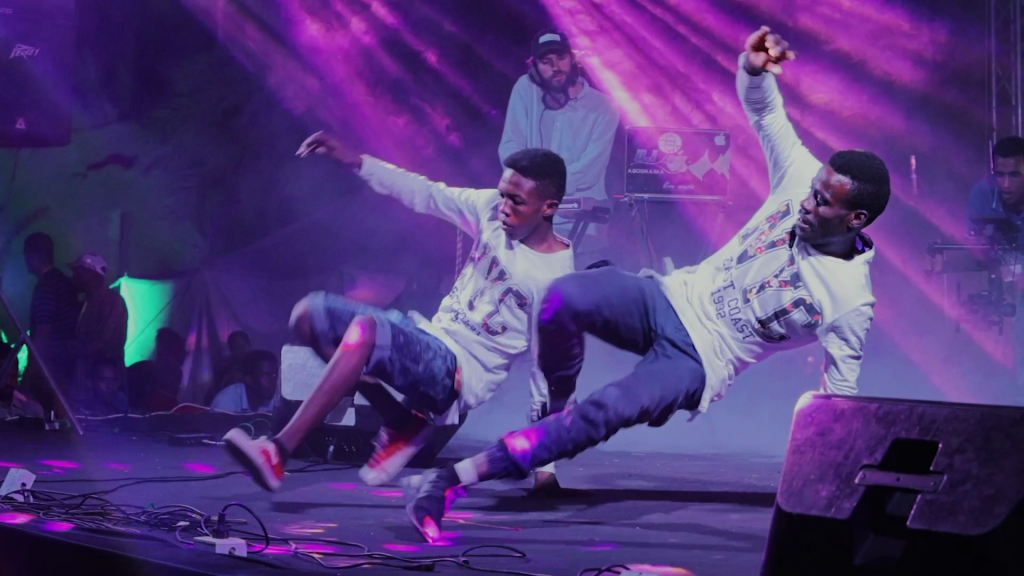 This project was produced during a 5 day workshop as part of the Karmakol International Festival's workshop program.  The main challenge?  To produce a track that would connect with the audience coming predominately from rural Karmakol village and its surrounding areas in the Northen State of Sudan.  DM, Tumax and Black Scorpion went to work writing lyrics about local customs and traditions and about the experience of visiting the region and the historic Karmakol Village, the birth place of internationally celebrated Sudanese writer Tayeb Salih. 
In the music, the team incorporated the entrancing sounds of Sufi Noba percussion laced with the tender melodies of the local "tambour" as played by Karmakoli musician and poet Makki Salih and "riksha" klaxon melodies and women's jubilant "zagroota" pepper the track to ensure it would be a resounding hit with the local audience.
Why now?  These last weeks, you may have noticed on social media that we are gearing up for the continuation of this project: the Sudan Rap Lab 2022 taking place in June in Sudan.   The workshop was due to be part of the second edition of Karmakol Festival in December 2021 however unfortunately, due to the political situation the festival was postponed indefinitely.  The workshop this year is targeting female Sudanese rappers, vocalists, DJ's and musicians who will come together for a rap residency where they will get to work on producing a hip hop project that will be released on Katamat Records in the coming months.  
To learn more about Sudan Rap Lab 2022, please visit our website here.